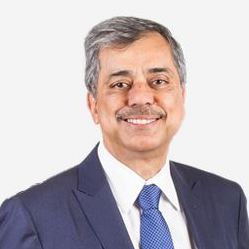 Abdul Sultan
Consultant Obstetrician and Urogynecologist
Croydon University Hospital, Surrey, UK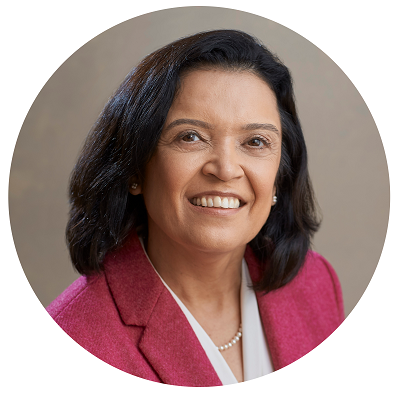 Ranee Thakar
Consultant Obstetrician and Urogynecologist
Croydon University Hospital, Surrey, UK
Perineal trauma and repair after childbirth affects millions of women worldwide. In the United Kingdom approximately 85% of women sustain some form of perineal trauma during vaginal delivery, and of these 69% will require suturing.
It has been shown previously that on average around 30% of obstetric anal sphincter injuries (OASIS) are not recognized at the time of delivery. Inadequate training of doctors and midwives in perineal and anal sphincter anatomy has been shown to be a major contributing factor.
However, despite recognition and primary repair of acute OASIS, around 40% have symptoms of anal incontinence and the vast majority have persistent anal sphincter defects on ultrasound. The morbidity associated with perineal trauma depends on the extent of perineal damage, technique and materials used for suturing, and the skill of the person performing the procedure. It is therefore important that practitioners are adequately trained to diagnose and repair perineal and OASIS adequately.
The morbidity and mortality associated with obstructed labor in low resource countries is of particular concern leading to fistulae, cloacal-like defects, incontinence and prolapse. The impact on the physical, social and psychological well-being of these women and their families can be devastating.
Based on this background, in 2000, we developed the first international hands-on course for diagnosis and repair of perineal and OASI (www.perineum.net). To date, we have conducted 102 hands-on workshops on perineal trauma and OASIS in the UK and 82 internationally, plus an additional 14 hands-on workshops for midwives. Overall, we have trained over 10,000 doctors and midwives. In addition, audio-visual materials including a model, textbook and videos have been produced (www.perienum.net). Surveys of midwives and doctors conducted a few months after attending the course indicate an improvement in diagnosis and repair of perineal and anal sphincter trauma. With the support of IUGA, we established the PROTECT certified training program for obstetricians in 2011 and have run this course at the Annual Meeting since 2012 in Brisbane.
PROTECT is a "train the trainer" program, with the main goal being to promote knowledge of obstetricians and midwives globally in the management of perineal trauma and episiotomy through structured training with a view to minimizing pelvic floor and perineal morbidity associated with childbirth.
To become a PROTECT-trained trainer the individual must successfully complete the 4-Step PROTECT process outlined below. Following successful completion of the program, trainers may signify they are a "PROTECT-trained trainer" for any OASIS course they teach or supervise.
All PROTECT-trained trainers agree to 1) maintain their membership in IUGA as long as they are using the PROTECT-trained trainer designation, 2) provide the IUGA Office with notification of all OASIS courses they organize, supervise or teach using the PROTECT signifier, 3) provide the IUGA Office with course rosters of all course participants so that individuals' progress through the PROTECT program may be tracked, and 4) audit change in practice by ensuring their course attendees complete a PROTECT pre-course questionnaire and a post-course questionnaire administered 3 months after their course.
Four-Step Process:
Successfully complete the Theoretical Test*
Attend the OASIS Hands-on Workshop at the IUGA Annual Meeting or one conducted by a PROTECT-trained trainer.*
Attend the IUGA-sponsored PROTECT Workshop within 2 years of completing Step 2. Training must include teaching of episiotomy repair.
Upload personal videos or photos demonstrating your live surgical technique within 2 years of completing Step 2.
*Steps 1 and 2 may be completed in any order.
To date, 203 doctors have completed Stage 1. The doctors who have been certified PROTECT trainers are listed on the PROTECT webpage: https://www.iuga.org/education/protect/about-protect.
We are aware of the following courses conducted by certified Protect Trainers:
Farah Lone (Cornwall, UK): 11 courses/301 participants
Emmanuel Karantanis (Australia): 28 courses/336 participants
Roy Ng (Singapore): 8 courses/285 participants
Natarajan Rajamaheswari (various cities in India + Bangladesh) 39 courses/7,100 participants
Kalaivani Ramalingam (India) 4 courses/77 participants
Roger Capmartin Salinas (Colombia): 10 courses/100 participants
Lucas Schreiner (Brazil): 4 courses/154 participants
Jacqueline Smallridge + Louise Tomlinson (New Zealand + Pacific Islands): 6 courses/90 participants
Therefore, to date, the PROTECT trainers have run 82 courses with a total of 8,443 participants.
We invite you to join the PROTECT family by becoming a PROTECT-trained trainer. Go to: https://www.iuga.org/education/protect/about-protect and follow the steps on the website. Step 2 and 3 can be completed at the IUGA 45th Annual Meeting in the Hague. See you there!