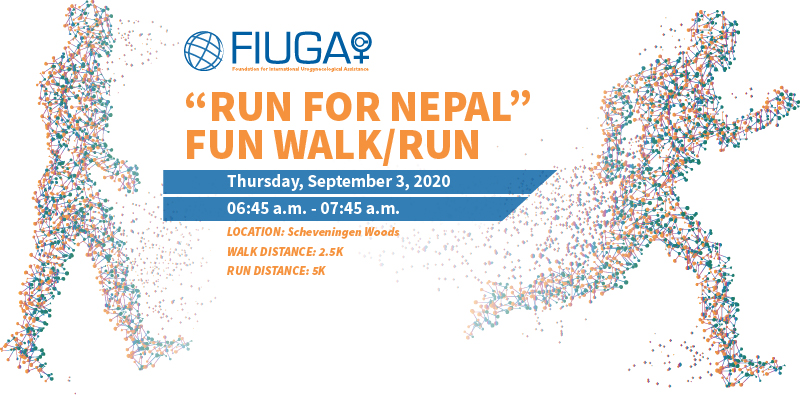 The new FIUGA-supported urogynecology fellowship program in Dharan, Nepal is the focus of this year's FIUGA Fun Walk/Run – September 3 in The Hague, The Netherlands. This year's event will raise funds to cover the surgical and recovery expenses for Nepali women receiving pelvic floor surgery at B.P. Koirala Institute of Health Sciences. Our goal is for every Fun Walk/Run participant to commit to raising $285 through peer to peer fundraising efforts. This amount will support one woman in Nepal through her pelvic floor surgery and recovery. It's easy to do!
Register for the Fun Walk/Fun with your Annual Meeting registration.
Set up your personal fundraising webpage here.
Ask your friends, family, colleagues, even patients to sponsor your participation in the event!
If you are not a morning person, that's OK! You can still support this cause by registering for the Fun Walk/Run as a Sleep-in Supporter. Your small "Sleep-in Supporter" registration fee helps the women of Nepal, and you get to sleep in – no running involved!