We are no longer accepting applications for the 2020 Research Grants. The cycle for the 2021 IUGA Research Grants is scheduled to open in the first quarter of 2021.
The IUGA offers both Basic Science and Clinical Research Grants to fund original research by an IUGA member or trainee. The research grants are designed to fund development of the proposed research project including all materials and testing, statistical analyses, and services required to complete the research.
The grant cycle opens in the spring and typically closes prior to the Annual Meeting. All submitted applications will be reviewed, scored, and commented upon by members of the IUGA Research and Development Committee. Applicants will be notified of the outcome via email. Award recipients will be announced to the membership via email and recipient names will be included on the IUGA website.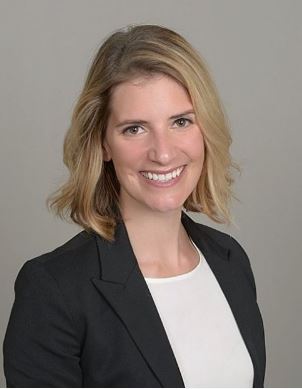 "Support from the IUGA clinical research grant made it possible to carry out our study on higher neural changes in women treated with oral medication for overactive bladder. Funding was required to carry out functional neuroimaging in our study protocol, which the IUGA grant has made possible. Results from this study will be of great value to many different medical communities (primary care, urology, urogynecology, neurology, etc.) who treat overactive bladder with oral medication."
-Rachel High, 2019 IUGA Research Grant Recipient
Awards
Two grants will be awarded:
USD 10,000 for a clinical patient-oriented research project
USD 10,000 for a laboratory-based/basic science research project
The initial USD 5,000 payment will be made upon award of the grant, and the remaining USD 5,000 will be paid upon receipt and review of the 6-month Interim Report. Ethical approval must be received, if applicable, by the IUGA Office before any funds will be released. Grants will only be paid to an institution and not to an individual.
Eligibility
Any IUGA member in good standing is eligible to apply for the grant program.
Applicant must remain at the same institution for the entire funding period.
Submission Instructions
A complete grant application must be submitted via email to the IUGA Office (This email address is being protected from spambots. You need JavaScript enabled to view it.) by the published deadline. All required application documents (listed below) except CVs must be submitted as a single PDF with documents in the order listed below. CVs should be submitted as separate attachments. Only complete applications that include all required materials and that explicitly follow these instructions will be forwarded to the Research and Development Committee for review. An IUGA Office staff member will review each application for completeness before forwarding it to the Research and Development Committee for review and has the authority to disqualify an application if all required information, signatures, related documents, and/or page or word limit requirements are not followed. Applications are reviewed blindly.
Required Application Documents
Application (download form here)
Structured Abstract (limit 200 words)
Proposed start and finish dates
Background Review (do not include institution name as applications are blindly reviewed)


Describe the sponsoring institution
List previous research activities and accomplishments, especially as they relate to the proposed research project or your ability to complete the proposed research project.
Describe the goals and objectives of previous research as it relates to the proposed research project, as this provides a context for the work you plan to undertake.
Describe the service areas and populations served. Include a description of laboratory facilities, if applicable.

Research Protocol

Specific aims
Background/significance
Methodology
Ethics and Patient Consent (if applicable)
Ethics and Animal Studies (if applicable)
References (limit to 20)

Budget

Please indicate how the funds will be allocated in detail, in US dollars.
If the study is being funded by another source, this must be disclosed in the budget section, as well as on the Application.
Salaries for the Principal Investigator(s) and any co-investigator(s) are not supported.
Funding may include statistical analyses, tech support (i.e. sonographer), laboratory studies, diagnostic studies (i.e. post-treatment urodynamics), mailing and postage for questionnaires or other related material, and patient vouchers for transportation, meals, etc.
Funding will not include travel, computer, meeting fees and related expenses, equipment, manuscript preparation costs, indirect costs such as university overhead or IRB fees.

Evaluation Criteria and Progress

Describe what measures will be used to evaluate the progress of the research study.
Describe what records and information will be maintained to allow measurement of progress.
Has this research application been reviewed/had input from patient representatives?

IRB Approval (if applicable)

Provide a copy of the IRB approval letter. If IRB approval is pending at the time of application submission, indicate the status of the IRB approval and an approximate date of approval. If approved, please include the IRB approval number. If exempt, please explain.

Appendices (if applicable)

Include any data collection forms, questionnaires, or other study-related materials.
Flowchart of study with timelines if possible.

Supporting Documentation

Provide at least two (2) letters of Support from the department/institution head and collaborators, such as those individuals supplying patient referrals.
A brief CV limited to 2 pages with only relevant information included.
Questions should be directed to the IUGA Office at This email address is being protected from spambots. You need JavaScript enabled to view it..
Award Requirements
Additional Funding
Award recipients are required to disclose if/when additional funding is received from another source for the same project. If recipient receives duplicate funding for the same project after receiving funding from IUGA, the recipient may be required to return the excess amount to IUGA, up to the maximum amount of the IUGA award.
Interim Report
Grant recipients are required to submit a 6-month interim report (from the date of the first grant payment) reporting the progress of the research study to date. The Interim Report Form is available here. Interim Reports must be submitted electronically to the IUGA Office (This email address is being protected from spambots. You need JavaScript enabled to view it.). All interim reports will be reviewed by the Research and Development Committee Chair and Research Grant Chair. More information may be requested prior to releasing the final grant payment.
Final Report
Grant recipients are required to submit a final report stating the results of the research study and an itemized budget showing how the funds were used, including providing receipts of paid items, where applicable. The final report is due to the IUGA Office (This email address is being protected from spambots. You need JavaScript enabled to view it.) one month following the completion of the research study award period (7 months following the Interim Report). The Final Report Form is available here.
Presentation & Publication
Grant recipients are required to submit an abstract of their completed research study for presentation at the following IUGA Annual Meeting, and to submit a completed manuscript for publication to the International Urogynecology Journal. All publications and presentations must acknowledge funding from IUGA via an IUGA Research Grant.