IUGA is pleased to be hosting an online course in 4D pelvic floor ultrasound, the first such offering worldwide. It is aimed primarily at users and prospective users of 4D ultrasound systems who intend to learn how to examine the pelvic floor and its structures by translabial/ transperineal scanning. While our course materials are generated using Voluson type systems, users of other 4D systems can be accommodated, with the exception of the final module which requires proprietary software that is limited to volume data generated by Voluson systems.
This online course with individual mentorship consists of seven modules which are meant to be completed in succession. Access to the next module becomes available after the previous one has been passed, that is, after your preceptor has certified you for the previous module.
Module One: How to Get Started
In this theoretical module you will learn how to select suitable equipment for translabial ultrasound, which indications to use it for, and how to prepare the patient. It involves the download of educational material (the 'cookbook'), an overview video, and includes the e-book, Pelvic Floor Ultrasound, to provide a foundation for the following modules.
Module Two: B-Mode Imaging, Midsagittal Plane
In this module learners will produce B-mode imaging and submit it to the trainer for individual feedback until diagnostic stills at rest and on Valsalva are optimized and main landmarks (symphysis pubis, urethra, bladder neck, bladder, cervix, rectal ampulla/rectocele and anal canal) reliably recognized in at least three patients.
Module Three: Basic 4D Imaging for Prolapse Assessment
In this module learners will produce 4D imaging on Valsalva and submit it to the preceptor for individual feedback until 4D recordings of a Valsalva maneuver are obtained that demonstrate both organ descent and hiatal dimensions.
Module Four: 3D/4D Imaging for the Assessment of Levator Integrity
In this module, learners will produce 4D imaging on PFMC and submit it for individual feedback to your preceptor until 4D recordings are obtained and processed with tomographic techniques to demonstrate levator integrity. 4D imaging on PFMC should be optimized, main landmarks (symphysis pubis, levator ani) reliably recognized, levator urethra gap measured, and avulsion diagnosed in at least three volumes.
Module Five: 3D/4D Imaging of the Anal Sphincter (exo-anal imaging)
In this module, participants will learn how to acquire volumes of the anal canal by transverse/coronal transducer placement and produce 4D imaging on PFMC. 4D recordings should be obtained and processed with tomographic techniques to demonstrate integrity of the EAS and IAS. Diagnostic TUI representations of the volume submitted as stills of at least three patients is required.
Module Six: Imaging of slings and meshes
In this optional module, participants will produce images and video clips confirming the presence of incontinence slings and prolapse meshes. Ideally, 4D recordings should be obtained and analysed with sectional (orthogonal) views. However, the use of 2D equipment can be negotiated. At least one sling and one prolapse mesh has to be documented and submitted by the trainee.
Module Seven: Postprocessing Using 4D View
Learners will share their desktop with the trainer to review volume data acquired for the assessment of organ descent, hiatal dimensions, levator integrity and EAS/ IAS imaging. During this online live session there will be an opportunity to informally discuss any issues that may have arisen during the previous modules, and it serves as a formative assessment to conclude the course. After successful completion of this module, learners will be provided with a certificate of completion.

Registered users can log in here. If you want to register for this online course please register online using this online registration form.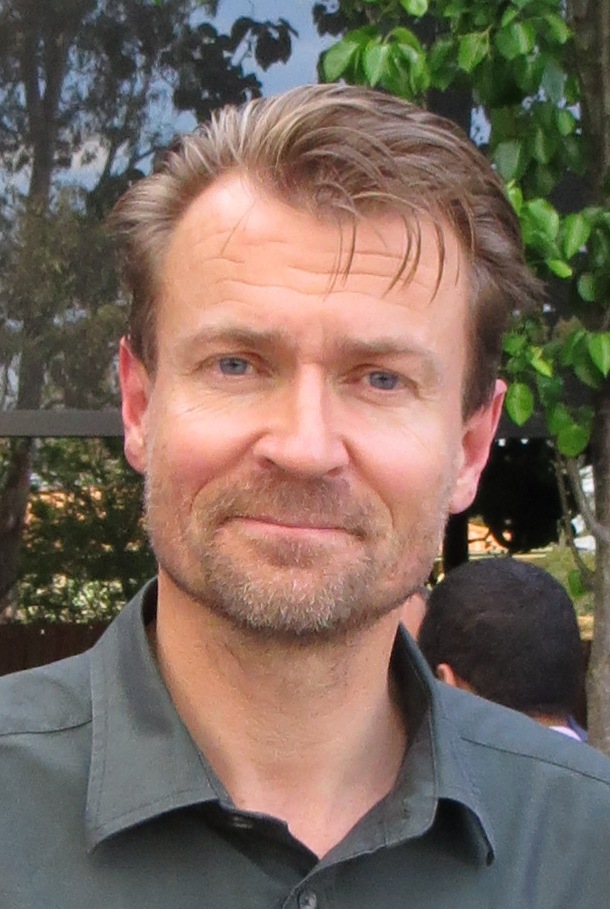 Credentials
This course is an initiative of the IUGA Imaging SIG.
The founder of this course is Prof. Hans Peter Dietz of Sydney, Australia.

--
Disclaimer:
The IUGA Pelvic Floor Imaging Online Course is sponsored by the International Urogynecological Association (IUGA) for educational purposes only. The material presented is not intended to represent the only or the best method appropriate. Participants enrolling in this course do so with full knowledge that they waive any claim they may have against the IUGA for reliance on information presented during these activities. The IUGA does not guarantee, warrant or endorse any commercial products or services.

Completion of the IUGA Pelvic Floor Imaging Online Course in no way implies that IUGA has endorsed, certified, qualified or licensed the individual, or the health care providers they teach or supervise. Whilst a Certificate of Completion for the IUGA Pelvic Floor Imaging Online Course can be provided as proof that the course has been successfully completed, the certificate is not a qualification, as IUGA is not an accrediting body. Furthermore, nothing about the IUGA Pelvic Floor Imaging Online Course is intended to replace, override, or conflict with licensing requirements for healthcare professionals.

Copyright: The IUGA logo and course materials may not be used in the promotion of educational activities organized outside the framework of IUGA's Annual Meetings, Regional Symposia, eXchange Programs, online courses and other IUGA-sponsored educational activities. Courses using this signifier may only be offered following IUGA approval and may not be offered for profit.