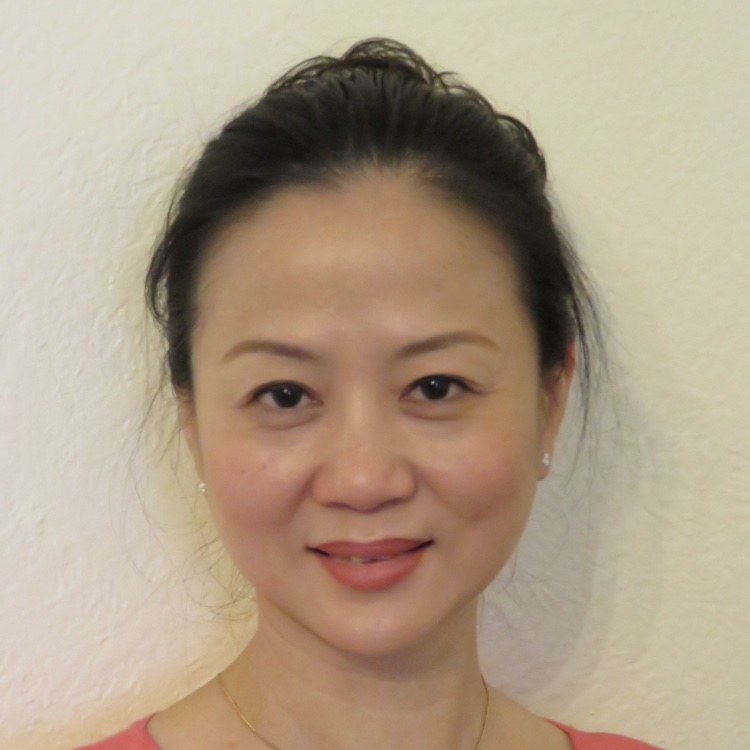 Case Presentation
Yi Ling Chan
Consultant in Obstetrics and Urogynecology, West Yorkshire, UK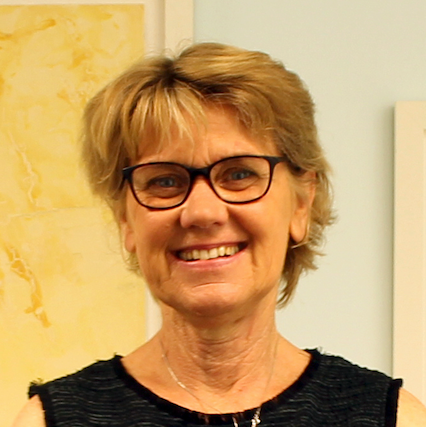 Expert Respondent
Jennifer Kruger
PhD, Auckland Bioengineering Institute, Auckland, New Zealand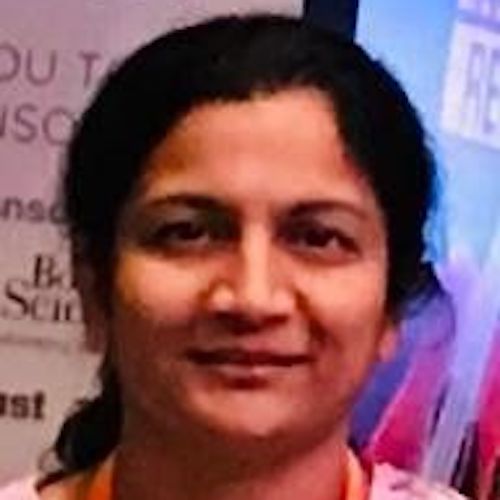 Expert Respondent
Suneetha Rachaneni
Consultant Urogynecologist, Shrewsbury and Telford Hospital NHS Trust, UK
Expert Respondent
Andrew Tapp
Consultant Urogynecologist, Shrewsbury and Telford Hospital NHS Trust, UK
Case
A 73-year-old Para 2 patient presented with recurrent pelvic organ prolapse and global pelvic floor dysfunction.
Background clinical history:
Para 2 – normal vaginal deliveries
Vaginal hysterectomy for heavy menstrual bleeding – age 40
Open colposuspension – age 43
Oestrogen receptor positive breast cancer – treated age 66
Hypertension
Hypothyroidism
Obesity BMI 35 – managed to reduce to 30
The patient presented to urogynecology clinic with global pelvic floor dysfunction:
Pelvic organ prolapse: Stage 3 rectocele/posterior vaginal wall prolapse (Ap+2/Bp+2), negligible cystocele/anterior vaginal wall prolapse and vault prolapse
Detrusor overactivity
Voiding dysfunction
Rectorectal intussusception
Pelvic floor incoordination
Marked atrophic vaginitis
Pelvic floor muscle strength Oxford scale 0
Large Valsalva noted when patient was instructed to contract pelvic floor muscles despite previous pelvic floor physiotherapy
Previously tried support pessaries but expelled; declined further pessary fitting
Pre-operative Optimization Program:
The patient was referred to physiotherapy for pre-operative optimization. She underwent pelvic floor muscle training (PMFT) and biofeedback under the care of an experienced women's health physiotherapist. It took over 6 months before the patient was able to identify the pelvic floor muscles and stop Valsalva during pelvic floor exercises. She remained under supportive care of a women's health physiotherapist for a year.
Fecal incontinence improved following conservative management under the care of the Bowel Dysfunction Clinic; denied bowel evacuation issue. Patient was not keen to use vaginal oestrogen due to her breast cancer history despite counseling supplemented with patient information.
Surgery:
After the optimization with intensive physiotherapy, a posterior colporrhaphy was performed. Severe atrophy and very thin vaginal epithelium were noted during colporrhaphy. The procedure was uncomplicated.
Progress:
At 3-month follow up, patient reported good results and no prolapse symptoms. She has been doing pelvic floor exercises (PFEs) regularly. Examination showed residual rectocele/posterior vaginal wall prolapse (Ap-1 Bp 0). Pelvic floor muscles were assessed, and patient was noted to produce Valsalva again when attempting pelvic floor muscle contractions. The physiotherapist advised to stop any further PFEs to avoid further deterioration secondary to Valsalva. Having had one year of intensive physiotherapy, no further physiotherapy input could be offered.
The patient presented again 10 months post-operatively with stage 2 cystocele/anterior vaginal wall prolapse, stage 1 vault prolapse, and stage 3 rectoenterocele/posterior vaginal wall prolapse. Patient confirmed that she had stopped attempting PFEs since her 3-month post-op visit, as advised. Patient also accepted a course of topical vaginal oestrogen while awaiting further treatment. Now requesting colpocleisis.
Challenges:
Lack of ability to perform involuntary reflexive pelvic floor contraction during physical activities
Unconscious Valsalva
High risk of recurrent and progressive pelvic floor dysfunction and prolapse
Questions:
From a urogynecological perspective, which surgical options are recommended, taking into consideration persistent unconscious pushing down during activities?
From a pelvic floor physiotherapy perspective, are there any other physical therapies to improve pelvic floor incoordination apart from PFMT and biofeedback?
Expert Response: Urogynecological Perspective
The patient seems to have had good conservative optimization management with physiotherapy resulting in the initial improvement of the prolapse and also fecal incontinence. The proposed outcomes of treatment are to treat apical/posterior compartment prolapse, improve bladder function, and minimize the risk of prolapse recurring.
The following information was not included in the case history but would help inform development of an appropriate treatment plan for this patient:
Is this patient sexually active?
Why is she performing unconscious Valsalva? Does she have any medical comorbidities like a chronic cough/COPD?
What are her risk factors for global pelvic floor dysfunction?
What is her most bothersome pelvic floor symptom?
Is she symptomatic of detrusor overactivity?
How severe is her voiding dysfunction?
What is the grade of her rectorectal intussusception?
Is she currently on aromatase inhibitors?
Underlying conditions resulting in unconscious Valsalva need to be addressed before planning surgical intervention. Maintaining weight loss and a BMI of less than 30 will help in reducing the risk of recurrence.
Previous colposuspension may have been a risk factor for worsening of this prolapse.
The patient is currently on topical oestrogen for vaginal atrophy, for a short term. The benefits and risks of local oestrogen therapy need to be discussed in the background of oestrogen receptor positive breast cancer and the patient being in remission for 7 years.
Detrusor overactivity and voiding dysfunction: Denovo conditions following colposuspension. Medical management with antimuscarinics or Mirabegron for detrusor overactivity and intermittent self-catheterization training for voiding dysfunction may improve the symptoms.
Rectorectal Intussusception
Patient is not symptomatic of obstructed defecation. The fecal incontinence has improved with physiotherapy. Rectorectal intussusception seems to be of minor degree and surgery may not be needed.
Stage 3 Rectoenterocele/Posterior Vaginal Wall Prolapse
Recurrent posterior compartment prolapse with inability to retain pessaries.
Vaginal surgical options can be:
Sacrospinous fixation: If the patient is sexually active, a posterior approach sacrospinous fixation and anterior repair for the stage 2 cystocele/anterior vaginal wall prolapse may be planned. The risk of recurrence in the background of vaginal atrophy and progressive pelvic floor dysfunction may be significant.
Colpocleisis: Vaginal closure will improve prolapse symptoms to a significant extent and address the patient's vaginal atrophy. Colpocleisis may be the preferred option in this patient.
With both of these surgical options, post-operative physiotherapy should be put in place under supervision by a physiotherapist to avoid missing the opportunity to detect the patient's inadvertent Valsalva while attempting PFEs.
Sacrocolpopexy may be needed at a later stage if either of the above vaginal procedures fail to improve her symptoms. The risk of mesh erosion in this patient with a background of marked vaginal atrophy needs to be kept in mind.
REFERENCES
Urinary incontinence and pelvic organ prolapse in women: management NICE guideline [NG123]. Published date: 02 April 2019 Last updated: 24 June 2019.
Dallas KB, Anger JT, Rogo-Gupta L, Elliott CS. Predictors of Colpocleisis Outcomes in an Older Population Based Cohort. J Urol. 2021 Jan;205(1):191-198.
Expert Response: Physiotherapy Perspective
I would suggest that this patient found the initial physiotherapy difficult to implement because of the degree of prolapse, and perhaps the presence of a levator ani avulsion. The examination reported an MOS grading of 0 but no comment on integrity of the muscle. There is currently insufficient research on the efficacy of PFE's in women with avulsion, and in this case, concurrent prolapse symptoms.
If possible, it would be helpful to organize an ultrasound of the pelvic floor muscles for this patient. A 3D transperineal ultrasound would determine if a levator injury has been sustained, which has implications for pelvic floor muscle strengthening and prolapse recurrence after surgical repair – especially in the anterior and apical compartments. Biofeedback may be helpful to aid with isolating the pelvic floor muscles again, but this would require very careful guidance from a pelvic floor physiotherapist. Coordination of the muscles could be taught by the knack and introducing some 'rapid' contractions into the exercise program.
Other lifestyle modifications which would be necessary to implement include: checking for correct toileting – particularly for passing stool, treating constipation with the addition of laxatives, bladder retraining if OAB is still a problem, dietary advice, continuing a weight loss program, and education regarding exercise that limits additional strain on the pelvic floor.
I would also suggest referral back to the urogynecologist for a review of her treatment options.