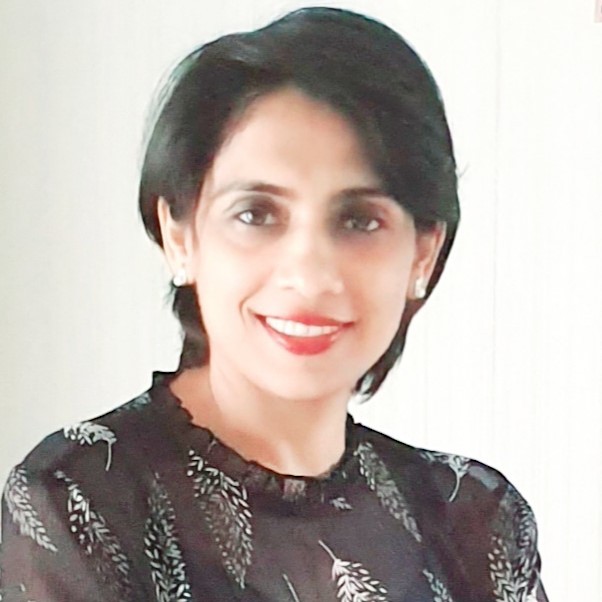 Manjula Annappa
Chair, IUGA Publications Committe
Dear Friends and Colleagues,
We are privileged to have experienced the first ever virtual IUGA Annual Meeting. It was a novel and exciting way of meeting and sharing knowledge and ideas. Although virtual, we were all very much present; the sessions were lively and informative. This was certainly a good demonstration of the human ability to adapt, evolve and innovate!
In this issue, we will focus on the 'take home messages' from the conference. Our ever-amazing committee has put together a summary of the highlights of the meeting, which I'm sure will act as an informative reminder and reference guide. We've also included snapshots of the inspirational Ulf Ulmsten Lecture, Let the Light Come Streaming In -Leading with Compassion, by Suzie Bailey and the highly emotive and awe-inspiring keynote lecture, Reconstructive Pelvic Surgery after Gender Based Violence, from the esteemed Nobel Prize laureate Denis Mukwege. I am grateful to Catherine Hudson and Aparna Hegde for organizing these summaries.
The older and more experienced we get, the more comfortable we become with old ways of doing things. I find the point-counterpoint sessions helpful in challenging our routines and reminding us we must continue to question the status quo if we are to evolve and provide the very best care to our patients. You'll find summaries of all of these sessions in this issue, including Carmen Ortiz-Roque's summary of The Uterus is an Innocent Organ and Should Not Be Removed at the Time of Prolapse Surgery, and our trainee member, Yu Hwee Tan's summary of Caesarean Section is the Best and Safest Mode of Delivery to Prevent Anal Incontinence.
Stem cell therapy use in urogynecology sounds like the next innovation to watch. With an endless possibility of applications, I cannot wait to see how it transforms our practice. In this issue, you will find a summary of what different presenters had to say on this topic. Special thanks to our Publication Committee members and volunteer writers, Carlos Aguirre, Norah Macias, Elizabeth Robison, and Jessica Jarumi Martínez Rodríguez, for attending and providing us with summaries for this issue.
This issue also includes a Video Spotlight from committee member Amos Adelowo, in which we present two interesting complex mesh complication cases, and an update on the IUGA Across the World initiative of the new Wellness and Mindfulness Special Interest Group.
As you read about the amazing fundraising efforts of our members, I hope you will all be inspired to get involved! I trust you will find this issue interesting, stimulating, and inspiring and my sincere thanks go to my amazing team for putting it all together.
In closing, I would like to express my gratitude and thanks to IUGA President Ranee Thakar, everyone who made this Annual Meeting happen, and all of you for making it so successful! This was a great example to show that together we can face hurdles and come through successfully. That is our IUGA family!
Thank you once again to all our readers. Look after yourselves and stay safe.