Dear Esteemed Colleagues,
We are thrilled to unveil the forthcoming IUGA International Symposium on Global Pelvic Health, slated to take place virtually on February 3rd and 4th, 2024.
This symposium holds the promise of serving as a pivotal platform for the unification of health allied professionals worldwide. Our mission is to usher in a new era of improved quality in pelvic health and deliver equitable care to all women in this crucial area of healthcare.
We firmly believe that by bringing together an international consortium of professionals, we can foster collaboration and innovation that transcends geographical boundaries. It is our collective responsibility to advocate for the highest standards of care, ensuring that women, regardless of their location, receive the best possible treatment and support.
We invite you to seize this unparalleled opportunity to connect with leading experts and kindred spirits in our field, not just from your own region, but from all corners of the globe. The knowledge exchange and camaraderie that will be cultivated during this event are bound to be invaluable for advancing our shared cause.
Should you have any inquiries or require further information, please do not hesitate to reach out to the IUGA Office at This email address is being protected from spambots. You need JavaScript enabled to view it.. Your engagement and participation in this symposium are integral to its success.
We look forward to your online presence in February, as we collectively work towards enhancing pelvic health worldwide. Together, we can make a substantial difference. See you then!
Warm regards,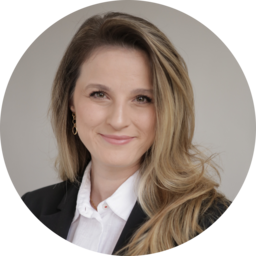 Cristiane Carboni, Chair of the Program Committee