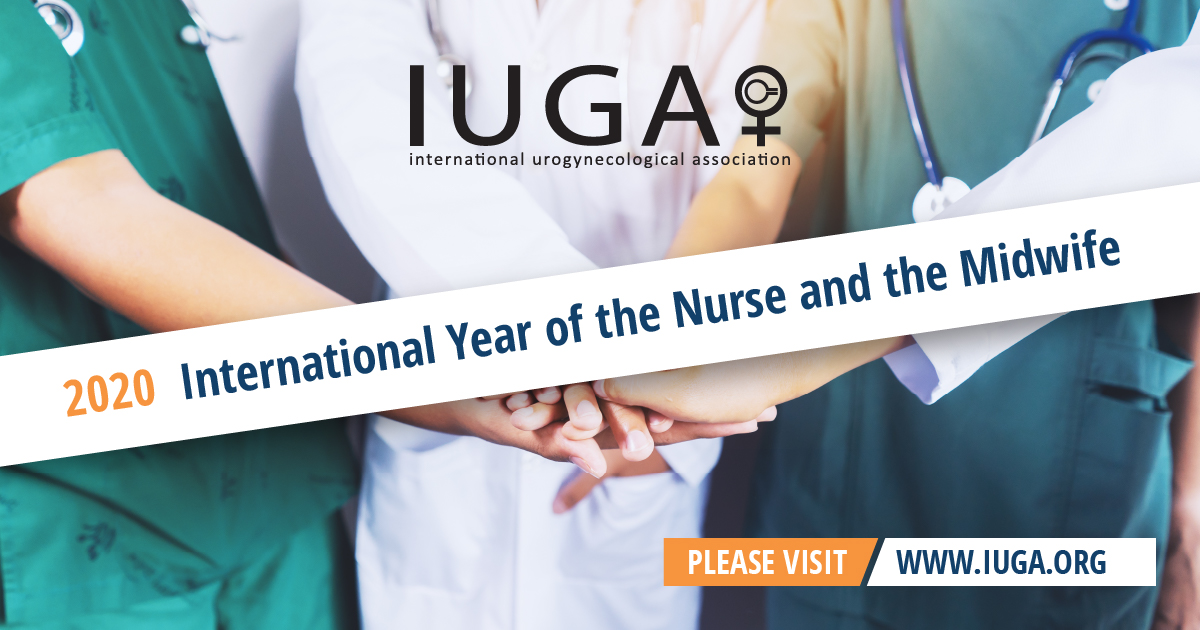 2020 is the International Year of the Nurse and the Midwife, and we want to help you recognize the amazing work of your nurse and midwife colleagues! We are collecting 10-20 second videos of IUGA members thanking their nurse and midwife colleagues and/or photos of your nurse and midwife colleagues (make sure you have their consent!) to include in our compilation video to cap of this year of recognition.
Please send your videos and photos to This email address is being protected from spambots. You need JavaScript enabled to view it. before August 15, 2020.
Registration for the IUGA 2020 Virtual Annual Meeting is now open! Act quickly, there are limited seats available for Workshops and Meet the Experts Sessions. Reserve your seat at the (virtual) table today!
The IUGA Obstetric Pelvic Floor Trauma Special Interest Group recently submitted a letter to the European Journal of Obstetrics and Gynecology in response to an earlier published paper entitled "Should we advise women that pre-labor caesarean section prevents pelvic floor dysfunction?"
To read the published