This webinar is scheduled for October 14th, 2023 at 05.00 PM UTC. To see what time this is for you, please click here.
Please note that this webinar will be conducted in Spanish.

Join us in this enlightening webinar where we delve into a crucial subject: the treatment for patients with apical prolapse: Hysteropexy or Hysterectomy. The superiority of uterine preservation for surgical repair of POP when compared to vaginal hysterectomy is still controversial. Esteemed authors will also share condensed findings from their studies, fostering engaging discussions during our Interactive Session. Don't miss this opportunity to delve into the latest advancements in the field.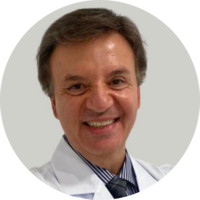 Immediate Past President of IUGA
Chair of Urogynecology Division at Clinics Hospital at the "Universidade de Sao Paulo."