Join us for this webinar with speakers Dr. Ted Lee (USA) and Dr. Peter Dwyer (Australia). We'll present Practical Tips And Tricks in Pelvic Surgery and we'll focus on particular risk situations with continence and prolapse surgery. This webinar is organized in collaboration with the SGS (Society of Gynecologic Surgeons).
On-demand access to IUGA Webinars is a benefit of IUGA membership. Please visit the Video Library and log in with your IUGA credentials to watch this recording. Not a member? Join today!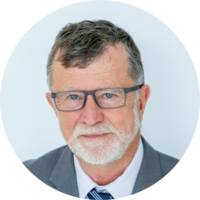 Prof. Peter Dwyer
Australia
Peter Dwyer OAM, MBBS, FRCOG, FRANZCOG, CU, is Director of the Urogynaecology Department at the Mercy Hospital for Women, Melbourne, Australia and is Clinical Professor of the Department of Obstetrics and Gynaecology Mercy Hospital and University of Melbourne. He has researched extensively in urogynaecology and pelvic floor dysfunction, and has published over 200 peer reviewed publications and book chapters and is the author of Urinary Tract Infection in the Female with Stuart Stanton, Atlas of Urogynecological Endoscopy and co-editor of Ostergard's Textbook of Urogynecology and Pelvic Floor Dysfunction 2022.. He was Editor in Chief of the International Urogynaecology Journal between 2010 to 2017 and now Honorary Editor in Chief. He was President of the International Urogynaecology Association (2002 to 2004).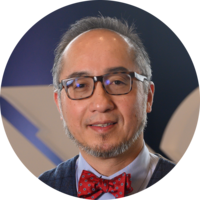 Dr. Ted Lee is the Director of Minimally Invasive Gynecologic Surgery and Clinical Professor of University of Pittsburgh Medical Center at Magee Womens Hospital.
He is the immediate past president of AAGL. He was also a member on the board of trustees of Society of Gynecologic Surgeons in 2013-2015. He served on numerous committees within AAGL including chair of Scientific Program Committee for the first virtual AAGL Global Congress in 2020 as well as the co-chair of education committee of FMIGS.
He strongly believes in the use of surgical videos as an educational tool for advancing the art and science of minimally invasive gynecologic surgery. He was awarded multiple times for the best surgical video presentation by ACOG. He is the only six-time Golden Laparoscope Award winner for best surgical video at AAGL. Dr. Lee is a sought after lecturer and surgeon who has taught and performed live surgeries around the world. He is repeatedly nominated by his peers as the one of the "Best Doctors" in America since 2004.
His devotion as a clinician-educator is evidenced by his successful mentorship of minimally invasive surgical fellows since 2001. His fellowship has placed the highest number of fellows in major academic institutions among all of the AAGL MIGS fellowship since its inception. His fellows have obtained leadership positions in major academic institutions throughout the country and abroad. They in turn are training the next generation of young gynecologic surgeons in the art and science of minimally invasive gynecologic surgery.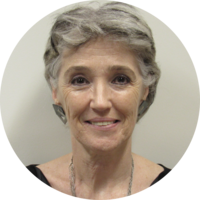 Director of the Pelvic Floor Unit, Westmead Hospital, Sydney Australia. Over twenty years experience as a urogynaecologist, extensive involvement in specialist medical, nursing and allied health and community education. Longterm board member of the Continence Foundation of Australia, active member of the IUGA Education Committee and IUJ Editorial Board.