On June 12 we had a live IUGA Webinar: Making the Transition From Trainee to Early Career Professional. Hosted by Debjyoti Karmakar with special guests Wenche Klerkx from the Netherlands and Gans Thiagamoorthy from the UK, the webinar focused on helping trainees make the transition to independent consultants by focusing on strategies to cope with the fear of working independently and unique challenges that a consultant faces (as compared to being a trainee).
Recording of the webinar
Missed it? View the recording below:
Host
Debjyoti (Deb) Karmakar - Australia
Debjyoti (Deb) Karmakar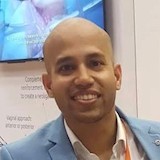 Debjyoti (Deb) Karmakar, MBBS(Hons), MD, MRCOG(UK), FRANZCOG, is a Consultant Obstetrician and Gynaecologist and Pelvic Floor Surgeon at Mercy Health in Melbourne, Victoria, Australia. After completing medical school in India, he trained and worked in India, UK, and Australia. His area of special interest is female pelvic floor dysfunction. He has done two fellowships in Urogynaecology (one in UK and one in Australia). He also has a keen interest in research and teaching and is currently coordinating 3 research trials in Urogynaecology with Mercy Health and is in charge of coordinating teaching of medical students, interns, residents, and registrars in his department. A list of his publications can be found here. Outside of work, Deb enjoys traveling, sports ( Olympic weightlifting and CrossFit) and live comedy.
Speakers
Wenche Klerkx - The Netherlands
Wenche Klerkx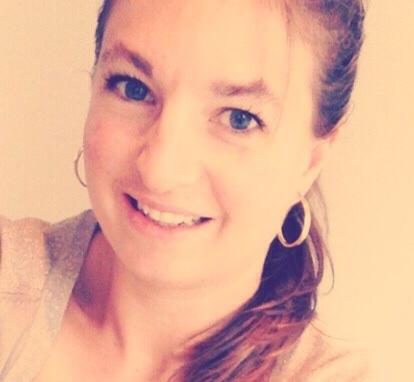 Wenche Klerkx is a 38-year-old consultant obstetrician and urogynaecologist at the St. Antonius Hospital in Nieuwegein, The Netherlands. She started this position last year after finishing her urogynaecology fellowship in a secondary teaching hospital (Hugo van Eijndhoven, Isala Clinic in Zwolle, The Netherlands) and a tertiary teaching hospital (Kirsten Kluivers, Radboudumc, Nijmegen, The Netherlands). Before starting her obs and gynae residency in the University Medical Centre Utrecht, The Netherlands, she finished her PhD thesis on "MR Imaging of Lymph Nodes." In this thesis she investigated the diagnostic value of diffusion-weighted MRI to detect lymph node metastases in cervical cancer patients and in a preclinical rat model. During her residency she collaborated with Huub van der Vaart and got caught by the interesting pathology and how, sometimes very simply, improvement in quality of life in pelvic organ prolapse or incontinent patients can be achieved. Ever since, Wenche has joined working groups, committees, teaching programs and research projects with special interest in improving quality of life in urogynaecological patients.
Gans Thiagamoorthy - United Kingdom
Gans Thiagamoorthy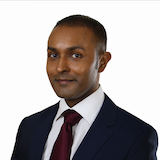 Gans Thiagamoorthy is a Consultant Obstetrician and Urogynaecologist at Ashford and St. Peter's NHS Trust in Surrey, UK. Gans graduated from St. George's Hospital Medical School, London in 2005 and after undertaking research with Abdul Sultan and Ranee Thakar was subspecialty trained in Urogynaecology in King's College, London under the aegis of Linda Cardozo, Dudley Robinson and Sushma Srikrishna. Gans has been known to IUGA since 2010 for his ongoing work focusing on obstetric pelvic floor trauma and the assessment and management of prolapse. As a trainee, he was Co-chair of the IUGA Fellow's Committee and wrote a lot of the Committee bylaws. As a consultant he is now Specialty Lead for Undergraduate education and currently serves the British Society of Urogynaecologists as the chair of the IT committee.
Topics that were covered include:
Being a trainee vs being a consultant- what's the same, what's so different!
Rota
Your role within clinic and theatre
Responsibilities – the business of the healthcare, treatment targets, service managers, trainees, medical students
Learning to say 'No'
Mistakes made