This webinar will take place on October 19, 2022, at 04.00 PM UTC. To see what time this is for you please click here.
Join us October 12, 19, and 26 for the newest IUGA webinar series! Following the success of the first webinar series organized by the IUGA Regional Advisory Board (RAB) in Africa which took place in June and July 2021, we are delighted to bring you these 3 webinars spanning a range of topics, relevant for our members in Africa, and also likely for those in other parts of the world.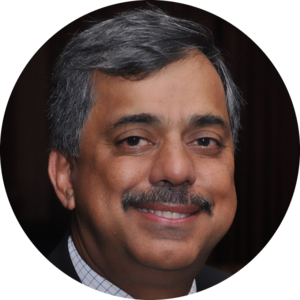 Abdul Sultan
United Kingdom
Abdul Sultan is a Consultant Obstetrician and UroGynaecologist with a special interest in Pelvic Floor and Anal Sphincter Dysfunction at Croydon University Hospital, London and is a Honorary Reader at St George's University of London. He completed his postgraduate training at St George's Hospital with Professor Stuart Stanton. His research at St Mark's and the Homerton Hospital involved studying the effects of childbirth on the anal sphincters. This led to a landmark paper published in the New England Journal of Medicine and to a Doctorate. His pioneering work highlighted the deficiencies in training of doctors and midwives in detecting and repairing obstetric injuries to the anal sphincter.
He is the co-director of a tertiary referral urogynaecology Unit at Croydon University Hospital with subspecialty training and has an active research programme. He has over 200 publications in journals and textbook chapters. He has co-produced the first comprehensive textbook on perineal and anal sphincter trauma and is the co director of the popular Perineal Trauma and Pelvic Floor Ultrasound courses.
He was awarded the prestigious overall "UK Hospital Doctor of the Year" award and is the past President of the Section of Obstetrics and Gynaecology of the Royal Society of Medicine.

Board Certified in Urogynaecology and Reconstructive Pelvic Surgery
Dr. Bob Achila is a full time faculty member in the department of Obstetrics and Gynaecology at the Aga Khan University Hospital (AKUH) in Nairobi, Kenya. He is the head of the gynaecology section.
Dr. Achila is an alumnus of the AKUH postgraduate medical training program. He is fellowship trained in France and Japan in advanced minimal access surgery, urogynecology and reconstructive pelvic surgery. He is a member of International Urogynecology Association (IUGA) where he serves in the advisory board for Africa. He is also a member of the International Continence Society (ICS).
Dr. Achila has subspecialist certification by the Kenya Medical Practitioners and Dentists Council (KMPDC) in Urogynecology. He is passionate about the development of urogynecology and minimal access surgery in Africa.