Join Bob Achila (Kenya) and Gabriel Ganyaglo (Ghana) as they explore the pathophysiology, mechanisms, natural history, and non-surgical management of stress and urge incontinence with subject matter expert in Africa, JP Roovers (The Netherlands).
On-demand access to IUGA Webinars is a benefit of IUGA membership. Please visit the Video Library and log in with your IUGA credentials to watch this recording. Not a member? Join today!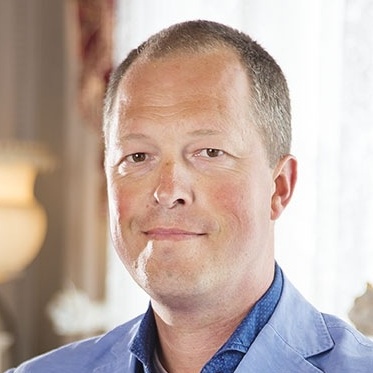 Jan-Paul Roovers
The Netherlands
JP Roovers is professor gynaecology in the University Hospital of AMsterdam. He is a visiting professor at the University of Capetown. He is a medical diretor of research and innovation in Bergman Clinics, a chain of 60 hospitals in the netherlands. He is the international advisory board member of IUGA.

Dr. Gabriel Ganyaglo is a Consultant Obstetrician Urogynaecologist and Fistula Surgeon based at Korle Bu Teaching Hospital in Accra, Ghana. He is one of the pioneer products of the FIUGA-Ghana College Urogynaecology Fellowship progam. Currently he is head of Urogynaecology, Ghana College of Physicians and Surgeons and leads the multidisciplinary care team for women with Urogynaecological conditions at Korle Bu in Accra.

Dr. Bob Achila is a full time faculty member in the department of Obstetrics and Gynaecology at the Aga Khan University Hospital (AKUH) in Nairobi, Kenya. He is the head of the gynaecology section. Dr. Achila is an alumnus of the AKUH postgraduate medical training program. He is fellowship trained in France and Japan in advanced minimal access surgery, urogynecology and reconstructive pelvic surgery. He is a member of International Urogynecology Association (IUGA) where he serves in the advisory board for Africa. He is also a member of the International Continence Society (ICS). Dr. Achila has subspecialist certification by the Kenya Medical Practitioners and Dentists Council (KMPDC) in Urogynecology. He is passionate about the development of urogynecology and minimal access surgery in Africa.