Catch up on the latest news from IUGA and the field of Urogynecology with the latest issue of the IUGA Newsletter. You can easily jump to an article of interest by clicking on the article title in the Table of Contents on page 2 online, or flip through it like an online magazine at issuu.com.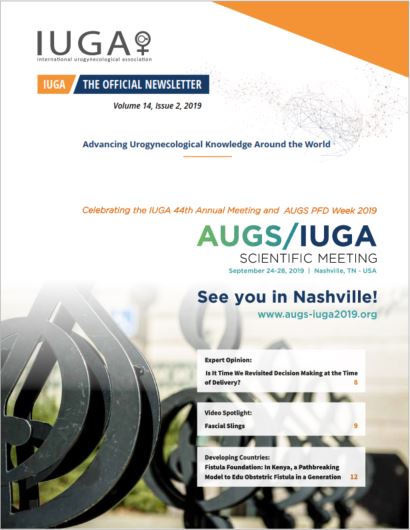 In this issue:
Letter from the President
Committee Spotlight
Membership Committee
Public Relations Committee
2019 AUGS/IUGA Scientific Meeting
Expert Opinion
Is It Time We Revisited Decision Making at the Time of Delivery?
Video Spotlight
Special Interest Groups
IUJ Corner
Developing Countries
Upcoming Events