Dear Colleagues,

As you are all aware by now, the IUGA Board has made a deliberate decision to postpone our Annual Meeting to September 2-5, 2020, due to the challenging times we are all facing as a result of the Coronavirus (COVID-19) outbreak.

In making this decision, we took into consideration the huge disappointment it would cause to the Program and Scientific Committee members after all their hard work in creating a fabulous program, the disruption to our exhibitors and sponsors and last, but not least, the inconvenience and disruption it will cause to all of you if we would have had to decide to cancel our meeting. We thank you for supporting the IUGA leadership in this decision-making process and trust we will see many of you in person in The Netherlands later this year.

This unprecedented and difficult time makes us all appreciate the kindness of the people around us. On Thursday, 26th March, people around the United Kingdom took part in a "Clap for Carers" tribute, saluting the National Health Service (NHS) and care workers dealing with the coronavirus pandemic. This emotional tribute made me realize how lucky we are to be part of such a trusted profession. In the UK, more than 700,000 people have signed up for the NHS volunteer program. On my street we have formed a WhatsApp group so that we can notify each other in times of need. This is a far cry from the time when I hardly met anyone who lives on our street for weeks on end.

In my hospital, job plans have changed, and we are all doing completely different roles than those which we signed up for. Nobody, whether they are trainees, fellows or consultants has complained. Patient appointments have been indefinitely postponed, especially for our patients with pelvic floor dysfunction which is not life threatening. I am amazed at how graciously our patients have responded! When we emerge from these dark and uncertain times, I am sure we will all work even harder to make them better and improve their lives.

The way we work has also changed with so many of us now working from home and fully utilizing the real potential of modern technology. This new method of working will undoubtedly become embedded in our future working lives.

Virtual learning resources are more vital than ever during this challenging time when our various meetings and conferences are being postponed or cancelled altogether. I'm pleased to share the following resources are available:
IUGA Academy
IUGA is providing open access to our IUGA Academy during these challenging times so that not only IUGA members but also all other health care professionals can obtain free access to all of our online educational resources. Click HERE to register for a guest account. As you use this resource, please provide feedback to enable us to review and continuously improve our product.
International Academy of Pelvic Surgery
The International Academy of Pelvic Surgery (IAPS) is offering all IUGA members free access to their platform. Please log in to the Members-Only section of the IUGA website and follow the instructions provided at the top of the member page.
On reflection in these unprecedented times, I have come to appreciate the family culture which is so much a part of IUGA. I am disappointed that we will not meet in June but when we do meet in September, we will celebrate life and cherish the time we have together more than ever! And for those who are unable to attend, we will be bringing the meeting to you via live streaming and recorded sessions.

In these challenging times, take care of yourselves and those around you and keep safe.
Yours sincerely,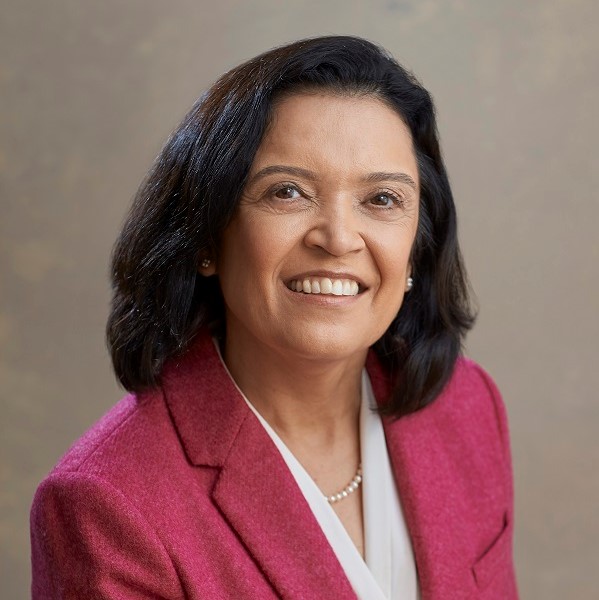 Ranee
PS: If you witness any acts of kindness, please share them with us on IUGA's social media pages with #IUGAKindness!

IUGA Twitter

IUGA Facebook