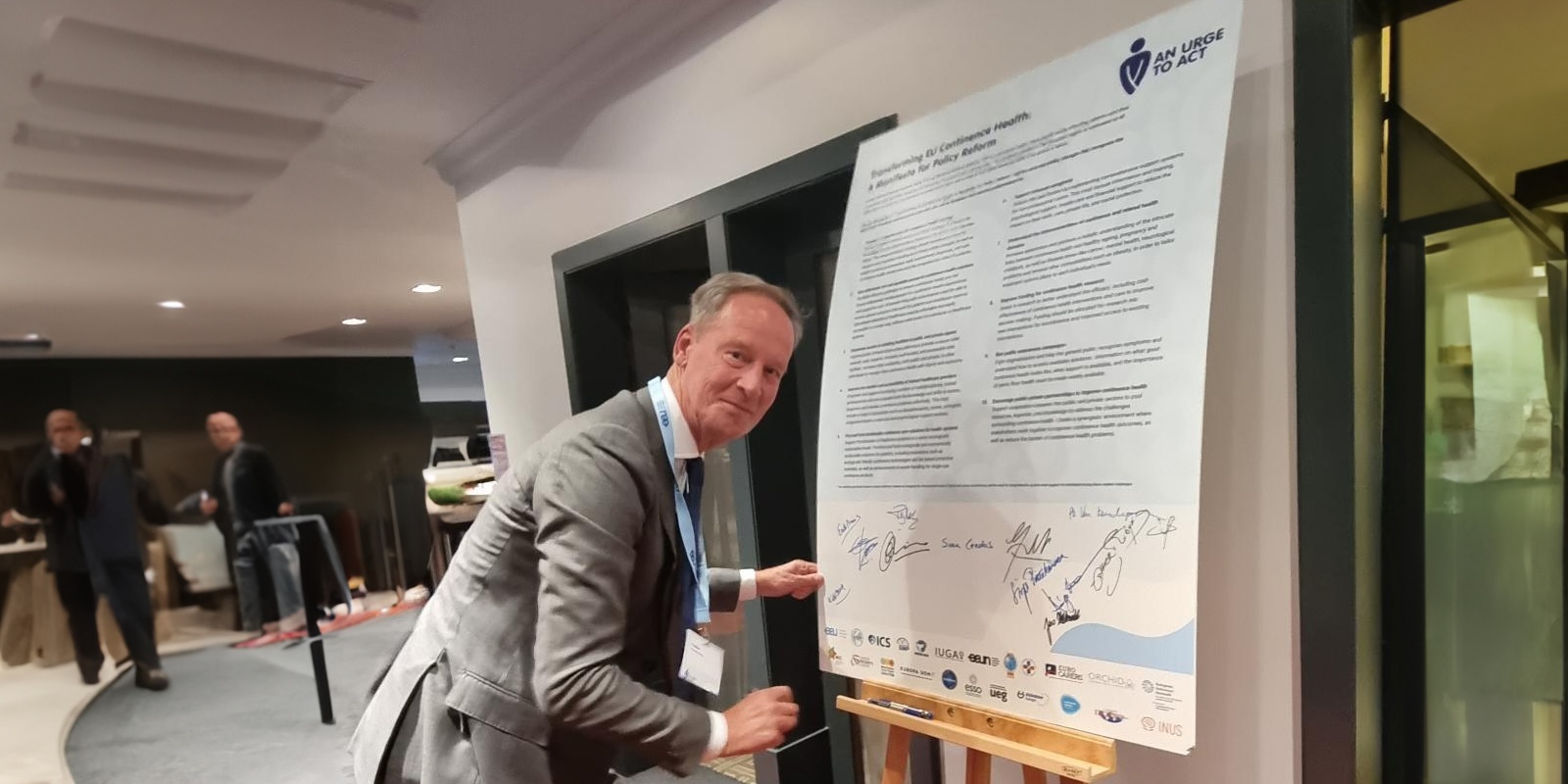 On November 8, the European Association of Urology (EAU) joined forces with 22 organizations to launch a manifesto for policy reform on Continence Health in Europe. This milestone occurred during the inaugural Continence Health Summit in Brussels, Belgium emphasizing the urgency of addressing continence health problems at both EU and national levels.
IUGA President, Fred Milani, solidified his commitment to this cause by signing the EU Continence Health Manifesto after active participation in the Summit.
Did you know? Approximately 55-60 million Europeans are affected by continence health problems. For further insights, explore the full report here.
Join us in advocating for meaningful reform in Continence Health for the well-being of millions in Europe.