As a thank you to our current members, the IUGA Board has decided to create the new IUGA Member Referral Program, which offers current IUGA members the opportunity to earn a year of free membership in IUGA, a free workshop add-on at the IUGA Annual Meeting- AND even free registration to the IUGA Annual Meeting- a total of almost $1,000 worth of freebies! See below for details.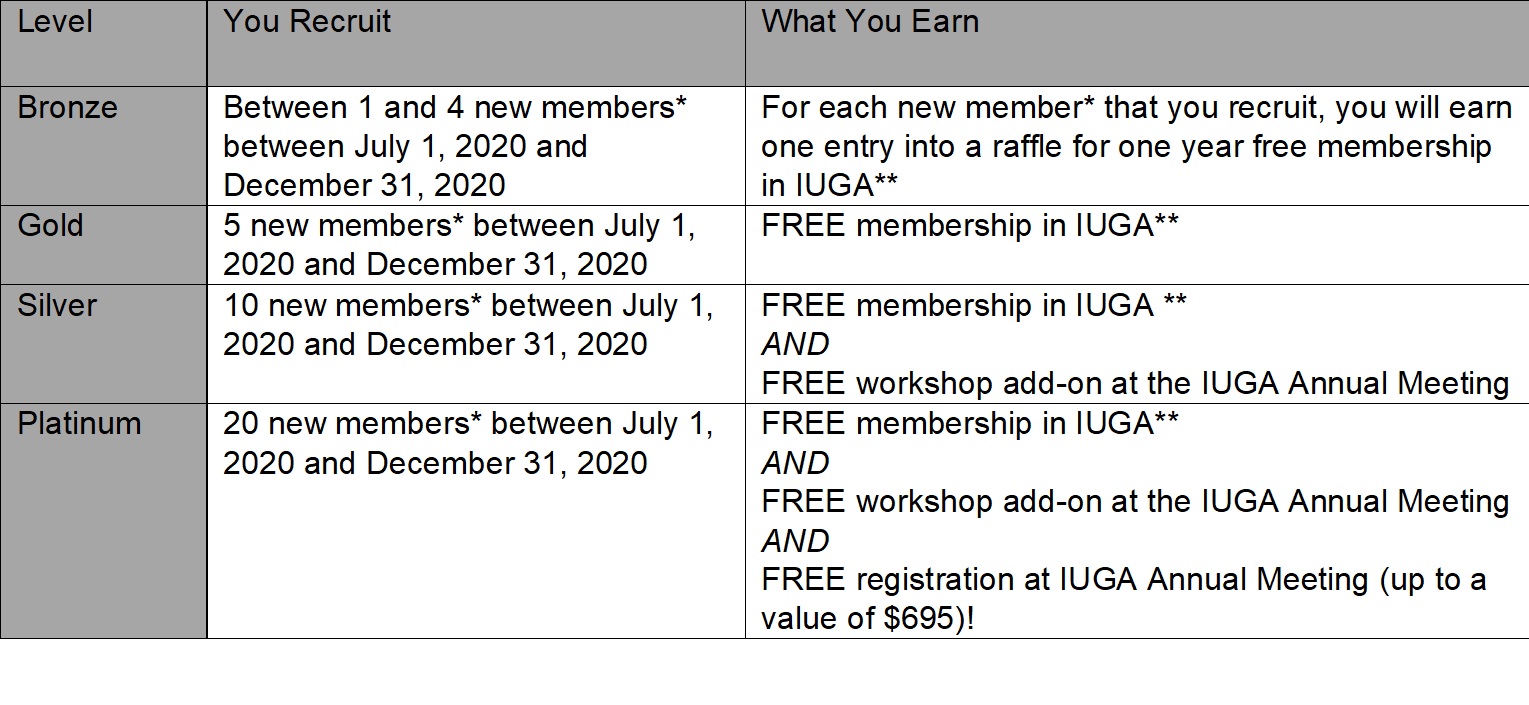 *All recruits must be NEW members of IUGA, meaning that they have not been an IUGA member for at least the last two years and must have a paid IUGA membership.
** Free membership will be offered for one year starting with the current member's next renewal date and will include the electronic only version of the IUJ.