This webinar will take place on September 23, 2022, from 6.00-7.30 PM UTC. To see what time this is for you please click here.
Imagine a world where data are commonly used to support scientific arguments that, instead, end up resulting in a false sense of support. This same world treats statistics as a recipe and not a scientific discipline. In Urogynecology, well-intentioned researchers are not immune from this situation. Our literature is full of claims about scientific hypotheses based on faulty statistical reasoning. These statistical misconceptions are insidiously perpetuated by our most respectable researchers and ultimately, our trainees. In this Webinar, we hope to emphasize the origins of some of these common statistical problems using examples and to discuss ways to avoid the pitfalls.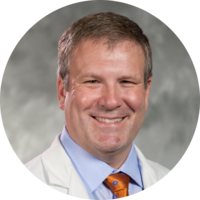 J. Eric Jelovsek, MD, MMEd, MSDS
United States
J. Eric Jelovsek, MD, MMEd, MSDS
Dr. Jelovsek is the Vice Chair of Education and the Director of Data Science for Women's Health in Department of Obstetrics & Gynecology (OBGYN) at Duke University. He currently practices Urogynecology. He has expertise in the development and validation of "individualized" patient-centered prediction tools to improve patient and clinician decision-making around development and possible prevention of pelvic floor disorders after childbirth, predicting the risk of de novo stress urinary incontinence after surgery for pelvic organ prolapse, wound infection after Cesarean delivery, transfusion during gynecologic surgery and efficacy and risk of undergoing pelvic organ prolapse surgery.
He currently serves as co-principal investigator in the NIDDK Symptoms of Lower Urinary Tract Dysfunction Research Network (LURN) where he is involved in studies using unsupervised learning approaches such as clustering of lower urinary tract phenotypes. He also serves as a mentor in the NIDDK Duke KURe Program and NICHD AUGS/DUKE UrogynCREST program. As an investigator in the NICHD Pelvic Floor Disorders Network, he was principle investigator on the CAPABLe trial (PMID: 31320277), one of the largest multi-center trials for fecal incontinence in the Pelvic Floor Disorders Network studying anal exercises with biofeedback and loperamide for the treatment of fecal incontinence. He was also the principal investigator of the E-OPTIMAL study (PMID: 29677302), describing the long-term follow up sacrospinous ligament fixation compared to uterosacral ligament suspension for apical vaginal prolapse.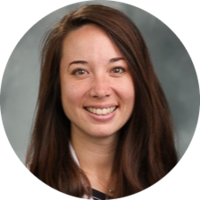 Michele O'Shea
United States
I am a recent graduate of the Urogynecology Fellowship Program at Duke University, and look forward to beginning a faculty position as Assistant Professor of Urogynecology at Rush University. My research interests include patient-reported outcomes, clinical trials, and global health. I am a current member of the IUGA Fellows, Trainees, and Early Career Professionals Committee.